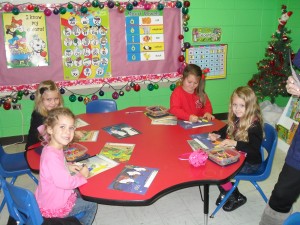 Welcome to First Baptist Early Learning Center
a faith-based ministry of First Baptist Church Waynesboro.
The learning that takes place in the early years of a child's life is crucial to his/her development. 
Our goal is to give preschoolers instruction 'in the way that they should go,
so that when they are old they do not depart from it'.
Because of our commitment to prepare them for the future, we will build on these objectives:
(1)         We will cultivate READINESS SKILLS for reading, writing, and arithmetic.
(2)         We will encourage the development of principals such as responsibility, resourcefulness,
                  and respect that will help them make RIGHT CHOICES.
(3)         And we will talk about the love of Jesus and the joy of a RELATIONSHIP with him.
We believe that our 'Three R's' will build a foundation that will help preschoolers understand
their valued place in God's kingdom and in our community. Call 601-735-9880 to discuss your child's preschool
or daycare needs and to set up a visit to our facility.